Life insurance is one of the best tools available to secure your family's future. While it is easy to class it as "just another financial commitment," if it is needed, it provides more than just an injection of funds for your family. It provides support and eases stress when they need it most.
Whole life insurance is a specific form of life insurance coverage, sometimes referred to as permanent life insurance. It works differently from standard life insurance policies, which are usually classed as term life insurance.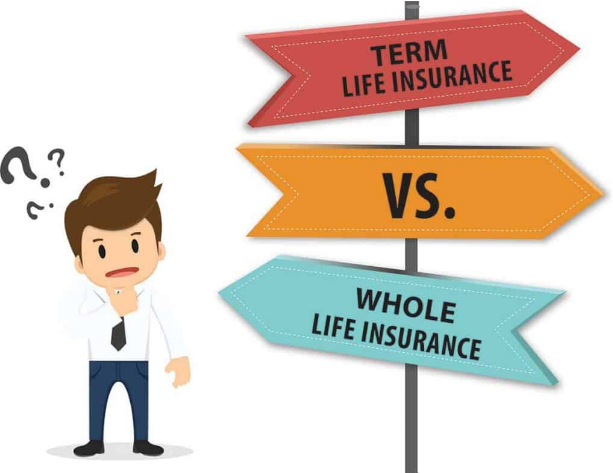 What is Whole Life Insurance?
Let's start with a clear definition of whole life insurance; it provides protection for your entire lifespan as opposed to a fixed period, which is usually the length of your mortgage. Regardless of when you pass away, this form of permanent insurance will provide financial security for your loved ones.
Whole life insurance guarantees a pay-out as long as the policy terms have been adhered to correctly.
What happens at the end of Term Life Insurance?
Term life insurance is usually fixed to your mortgage, providing your loved ones with the security and peace of mind of the mortgage being paid off should the worst happen. If the term expires, the policy no longer has a value. At this point, you can choose to renew for a further term or convert your term life policy into permanent life insurance. Whether you convert or renew your policy, you can expect your premiums to rise due to your increased age.
How much does Whole Life Insurance cost?
As you would expect, permanent life insurance coverage is more expensive than term coverage, but the monthly premiums will be consistent throughout your life. Your premiums are guaranteed not to increase, and these policies often include a savings component so you will be able to build cash value throughout your coverage.
Whole Life Insurance is incredibly flexible, and we can work with you to find a level of coverage that suits your budget now and always.
What can Whole Life Insurance cover?
The beauty of life insurance coverage of any variety is that it is customizable to your needs. Life insurance lump sums can be used to:
Leave an inheritance
Donate to charity
Pay off a mortgage
Clear debts, etc.
But there are some added benefits available through permanent life insurance:
Due to the savings component, it provides a way to save money and accumulate retirement savings
Can provide you with access to cash value thru loans and withdrawals. (N.B. Loans and withdrawals will reduce the policy pay-out upon death, but the cash value can supplement retirement income or provide money for unexpected events.)
May offer tax advantages as your policy generally cannot be taxed on the cash value growth or the death benefit. In all cases, please consult a tax or legal advisor as we are unable to assist in this area.
Provide disability or illness protection thru riders that can be added to a policy. These are available for an additional premium.
For more information about our life insurance policies, click here.

Looking to get Whole Life Insurance coverage?
Whole life insurance is a sound investment at any age. The young can benefit from a locked-in low premium, while the savings pot facility makes it a popular option for older generations too. If you would like more information about term or permanent life insurance, our team would be delighted to talk through your options.
Blue Country Insurance – all your protection under one roof… because your health and life matters.
Related articles:
Mortgage Insurance vs Life Insurance
What does life insurance cover?
Can life insurance claims be denied?