Do you have a life insurance policy provided by your employer? It can be a great perk and is becoming increasingly common in the Canadian workplace, but don't assume it will provide you with the right level of coverage. Employer-provided policies are often one-size-fits-all, so always check the fine print.
An employer-provided life insurance policy is a fantastic benefit for those who don't have an existing life insurance policy in place. But, if you are looking for robust coverage, it's often more cost-effective to supplement it with your own policy.
How does employer-provided life insurance coverage work?
Life insurance coverage provided by an employer has basic coverage set in one of two ways. It might be a flat coverage amount, say $50,000 per employee, or it might be dictated by your salary, such as 2 x salary. You may also get additional coverage if your employer has a particularly generous benefits package.
Should you pay extra for a voluntary coverage extension?
Most group life insurance policies include an option for additional coverage. Presented as a convenient option, this is not a cost-effective way to bolster your coverage. In addition, it is rarely the right path to extend your policy through voluntary contribution as your base policy is still set by the group, not you as an individual; this can also affect the coverage extension price.
How to supplement your existing policy
In Canada, an increasing number of people are supplementing their employer-provided insurance coverage with an additional policy. This is called laddering. Laddering is often a solution if you are committed to a policy that no longer covers your needs. You can taper each policy on a different timeline for maximum cost-effectiveness. It might look something like this: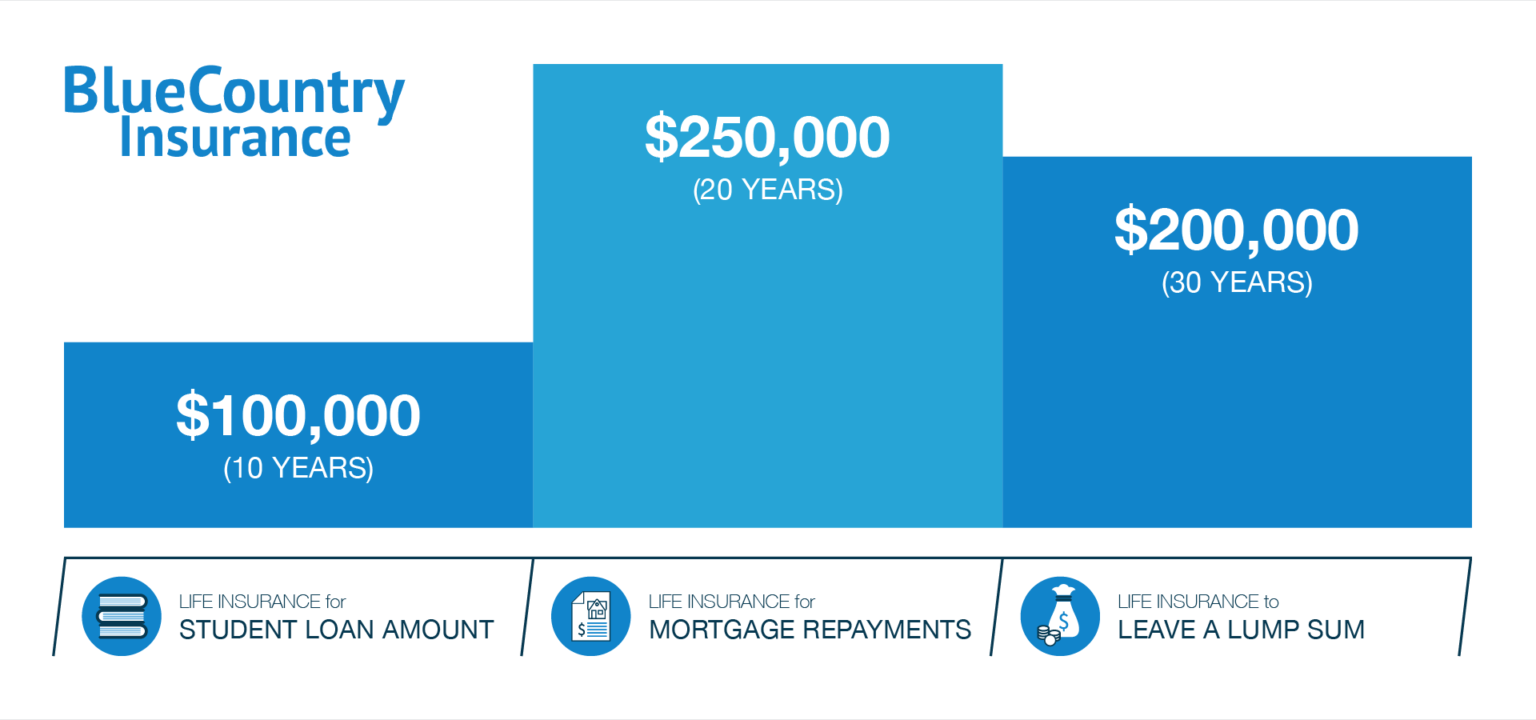 What else do you need to know about employee life insurance?
Regardless of its shortfalls, life insurance can be a nice perk if provided as part of your employee benefits package, but there are some things you need to be aware of:
Your coverage will likely only be valid while you remain an employee of your current company. Again, you may have the option to switch to a solo coverage policy when you leave, but this is usually more expensive than starting a more tailored plan.
The same issue can apply upon retirement. Retirement is often when people most want to lock in life insurance coverage, often in the hopes of clearing any residual mortgage or leaving a lump sum to their loved ones, but most employer-provided schemes will cease at 65 or 70.
Talk to us about life insurance laddering.
Life insurance policies are an excellent investment. The young can benefit from a locked-in low premium, while peace of mind and savings options make them great for older generations. You shouldn't be limited by the terms of your employer-provided life insurance policy; with our help, you don't have to be. Please speak to us today about affordable life insurance coverage that suits your needs.
Blue Country Insurance – all your protection under one roof … because your health and life matters.