Are you moving to Atlantic Canada? Getting your health insurance in place is often a top concern for those immigrating. By applying for the right policies at the right times, you won't have to worry about medical bills.
Unfortunately, if you are new to Canada, you will not be eligible for supplemental insurance on your arrival. But, if you follow these steps, your coverage will be maximized at every stage of your journey.
Provincial Health Coverage
If you are new to Canada, you will want to apply for provincial health coverage, otherwise known as Medicare as soon as possible.
You can find out more and register at these links:
Until you have a Medicare card, you won't be able to apply for supplemental insurance. It is a legal requirement for us to view your card before we can sell you any of our health insurance products.
There is a three-month waiting period for your Medicare card legislated under New Brunswick's Medical Services Payment Act. The waiting time is a minimum of three months and can be up to six, depending on current processing times. We recommend applying as soon as you arrive, so you receive your provincial health coverage as soon as possible once the three-month waiting period is complete. Once your Medicare status has been updated, you can get in touch to discuss health, dental, or life insurance coverage.
What to do before you have Medicare
If you are in good health, you may feel tempted to wait it out, but should you or a loved one get sick, you could incur high expenses that could impact your new life here in Canada. You can use this method to ensure you are covered, no matter how long you choose to stay.
Visitor to Canada Policy
This one is time-sensitive. Once you arrive, you can apply for a travel insurance policy known as a Visitor to Canada policy. You can only acquire this in your first 31 days here in Canada. If you miss this deadline, you will be unable to find coverage until your Medicare coverage is implemented.
There is an exception, however. If you have an existing policy that provides emergency medical care coverage and you require an extension in coverage, you can purchase the additional coverage by providing a proof of previous insurance contract for approval.
What does a Visitor to Canada policy provide?
As a form of travel insurance, a Visitor to Canada policy will give you emergency medical coverage. You will be able to tailor your policy to suit your budget, existing health conditions, and your anticipated needs. We recommend putting a policy in place for eight months. The eight-month window will give you sufficient time to apply for and receive Medicare coverage and will fully protect you from paying any medical bills you incur.
This is, of course, a temporary measure. Once you receive your provincial health coverage, you should switch to more comprehensive insurance to give you a better deal and more flexibility in coverage.
What do I do after my Visitor to Canada policy expires?
If you took our advice and applied for eight months of coverage as soon as you arrived, you should have received your Medicare card. While we wait for your approval for Medicare coverage, we will have already provided you with supplement insurance options. Once we can determine the coverage that is to your liking, we can then have your supplement insurance issued and ready to go as soon as you can provide a copy of the approval letter for your provincial health coverage (Medicare).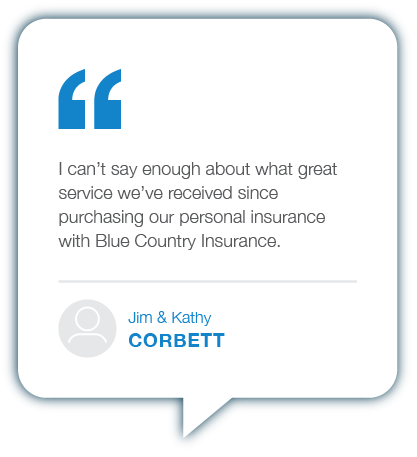 Are there any exceptions?
If you are in Canada on a work visa, you may be eligible for Medicare upon your arrival. It will still take time to process, however, and this time can vary depending on when you arrive.
Additionally, full-time international students are able to apply for Medicare which runs until their studies are complete.
There are two other groups of people that do not have to wait for three months to be approved:
Canadian Armed Forces dependents
Foreign nationals/Out of country residents moving back to New Brunswick
What next?
First of all, welcome to New Brunswick! We know you'll love it here. Once you have received your Medicare card, get in touch and we can discuss the level of coverage that is right for you.
Blue Country Insurance – all your protection under one roof… because your health and life matters.